About the report
Using data derived from Beacon as of the 6th of July 2023, the following series provides analysis of the existing RNA landscape, an overview of what happened so far in 2023, and a look at what the future might bring.
The analysis is split into:
The mRNA Landscape and gRNA-Mediated Gene Editing Landscape

– a mid-year landscape review of the RNA space as a whole, a look at the messenger RNA landscape and the guide RNA-mediated gene editing landscape
The Oligonucleotide Landscape and Key Drug Updates  – a look at the oligonucleotide landscape by disease indication, delivery systems and more and an overview of key h1 updates and drug collaborations
To conclude our landscape review series, we will be hosting a complimentary webinar with the Beacon RNA team to provide additional analysis on the reports.
Find out more
Beacon is the essential decision-support tool for developers of complex therapeutics. Our market-defining, proprietary ontologies, combined with the most accurate and comprehensive life sciences data, provide our customers with unparalleled visibility of the drug and trial landscape.
With Beacon, you can make drug development decisions with confidence. This is why 23 of the world's top 25 drug developers trust us.
Speak with our team
Our dedicated account and research teams can help you with questions by showing you how this insight and data is collated on Beacon.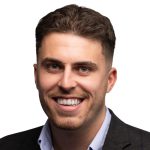 Beacon RNA
How the most complete RNA database can help you
What we cover
Beacon RNA is a manually curated database solution that includes clinical trial and drug data for preclinical, active, approved, and discontinued:
Oligonucleotide-based therapies
mRNA-Based Therapies
Ribozyme Therapies
gRNA-Mediated Gene Editing Therapies
RNA-Targeted Small Molecules
Beacon RNA covers all disease indications and many modalities to provide a detailed landscape of the RNA space.
How Beacon RNA works
Search the trial and drug landscape by therapeutic class, target, delivery system and developer alongside many other search criteria to instantly extract the data points you need to conduct more complex analysis.