Plan ahead
Plan ahead of these events, and schedule time with us!
We can help you:
Events Beacon will be attending
4th Cell Engager Summit 2022
May 24-26, 2022 | Boston, MA
The 4th Annual Cell Engager Summit returns to bring you the latest on effectively targeting lymphocyte-restricted tumor-associated antigens to treat hematological malignancies, including CD19, CD20, BCMA, CD33, and CD123.
This must-attend meeting will provide a comprehensive understanding of the development of multi-specific cell engaging therapeutics in liquid and solid tumor indications, with the goal of bringing early-stage innovation to the clinic.
Learn all there is to know about the immune cell engager landscape, including clinical achievements, potential response predictors, and novel immune cell-based engager therapeutic discoveries.
You will leave this meeting with key steps to improving safety and efficacy in the solid tumor microenvironment through lower CRS, greater dose, and lower TMDD by targeting tumor antigens such as HER2 and EGFR, and modifying co-stimulatory receptors (for example CD137/4-1BB, CD28).
Ensure your cell engager program reaches full clinical potential through learning from the pioneers of immunotherapy.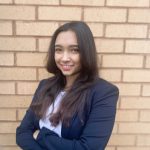 Beacon's own Shailee Patel, Research Analyst for the Beacon Bispecific module solution, will be giving an enthralling lecture on Cell Engager Themes and Trends: Current Clinical Status & Future Directions at this event. And you will get the chance to meet the Beacon Bispecific team, see live demonstrations and ask questions about how Beacon Bispecific can work for you!
Register today to join us in Boston this May.
To learn more about how Beacon's Bispecific module solution can help you and your team click here.  
Register Here

3rd Gamma Delta T Therapies Summit
July 26-28, 2022 – Boston, MA
As newly published data show the first Gamma Delta T cell therapy's clinical efficacy in patients, the race to market for the first allogeneic and solid tumor-targeting γδT has begun.
Join us at the 3rd Gamma Delta T Therapies Summit alongside 120+ of the world's leaders in the field to discuss discovery to manufacturing and clinical development of these 'holy grail' therapies in allogeneic and solid tumor settings.
Developed with key opinion leaders such as Adrian Hayday, and experts from Adicet Bio, Lava Therapeutics, IN8 Bio, and many more, attend this meeting to engage in interactive discussions and gain the actionable insights to advance bench to commercial bedside development of γδT-based therapies.
Register Here

3rd Cytokine-Based Drug Development Summit 2022
July 26-29, 2022 | Boston, MA
The 3rd Cytokine-Based Drug Development Summit has been developed following extensive research to address your biggest challenges in the cytokine field.
With 30+ expert speakers, including the hottest academic researchers and leading figures from the industry, this 4-day program is your opportunity to gain insight into the latest clinical advancement and have thought-provoking discussions about how to overcome the field's greatest drug development challenges.
What can you expect to see?
Further your understanding of the underlying mechanisms of action, and T-cell exclusion from the tumor in order to turn cold tumors 'hot' with Ask-Gene Pharma
Optimize cytokine engineering to ensure stability and improve the favorable risk-benefit profile with Proviva Therapeutics
Leverage insights from the industry's leading lights to overcome toxicity challenges by ensuring tumor targeting is selective and therefore enhances the anti-tumor response with Equilium, Cytonus Therapeutics & Cytimmune
Take a deep dive into preclinical cancer models covering both in vitro and in-vivo studies and how these are unveiling the most favored pharmaceuticals properties of therapeutic cytokines with Astra Zeneca & Xilio Therapeutics
Uncover the latest data coming out of the clinic of cytokines in combination with checkpoint inhibitors and monoclonal antibodies with Alkermes & NeoImmune Tech
Get your copy of the brand-new agenda for the full list of speakers and sessions.
To learn more about how Beacon's Cytokine module solution can help you and your team reach your drug development goals click here.  
Register Here

Conference Tracker
Upcoming events
Due to the impacts of COVID-19, we will be monitoring the activities of key conferences, to find out more about how we monitor this, please view our conference tracker.