About these reports
Using data derived from Beacon Checkpoint, The 2022 Checkpoint Landscape Review series encompasses three reports that provide valuable insight to the 2022 checkpoint and ICM landscape.
You will be given a complete overview of the existing ICM landscape (as of the 10th January 2023), an in-depth analysis of what happened in 2022 from a drug and trial perspective, and we will be sharing a full list of all notable regulatory announcements.
This three part series consists of:
The Drug Landscape – including an introductory brief overview of ICMs progress during 2022, followed by an in-depth analysis of the 2022 drug landscape.

The Trial Landscape – a deep dive into the 2022 trial landscape covering topics such as clinical trials initiated per year, phase distribution, recruitment status of ICM trials, and commercial developments.
2022 Regulatory Announcements – this segment houses a complete list of regulatory announcements throughout 2022 and is categorized by drug name.
Find out more
Beacon is the essential decision-support tool for developers of complex therapeutics. Our market-defining, proprietary ontologies, combined with the most accurate and comprehensive life sciences data, provide our customers with unparalleled visibility of the drug and trial landscape.
With Beacon, you can make drug development decisions with confidence. This is why 23 of the world's top 25 drug developers trust us.
Speak with our team
Our dedicated account and research teams can help you with questions by showing you how this insight and data is collated and leveraged on Beacon.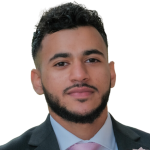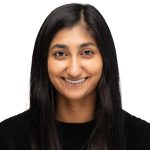 Beacon Checkpoint
How the most complete Checkpoint database can help you
What we cover
Beacon Checkpoint is a sector-specific curated database that includes trial and drug records for preclinical, active, approved, and discontinued:
Immune Checkpoint Modulator Combinations
Immune Checkpoint Modulators Monotherapies
Across over 27 different checkpoint targets
How Beacon Checkpoint works
Use an intelligent search function to instantaneously sweep the clinical trial and drug landscapes using 20 search criteria including therapeutic class, target etc… Search for combinations in trials or individual arms to avoid false positives.
Key data points are presented in the results page and can be easily downloaded into Excel to run more complex analyses.
If publicly available, information regarding trials where an immune checkpoint is in combination with an antibody-drug conjugate, bispecific, cell therapy or gene therapy will also be included in our trial coverage.