Oncolytic Viruses
This report offers a comprehensive analysis of the following key areas:
Current landscape: Gain a thorough understanding of the existing landscape for both monotherapy and combination therapies in the field of oncolytic viruses
Most common therapeutic classes: Discover the most prevalent therapeutic classes that are being utilized in conjunction with OV treatments, shedding light on the emerging trends and synergies
Effects of PD-1/PD-L1 and CAR-T combination therapies: Explore the outcomes and implications in combining the two prominent approaches in the field of immuno-oncology with OVs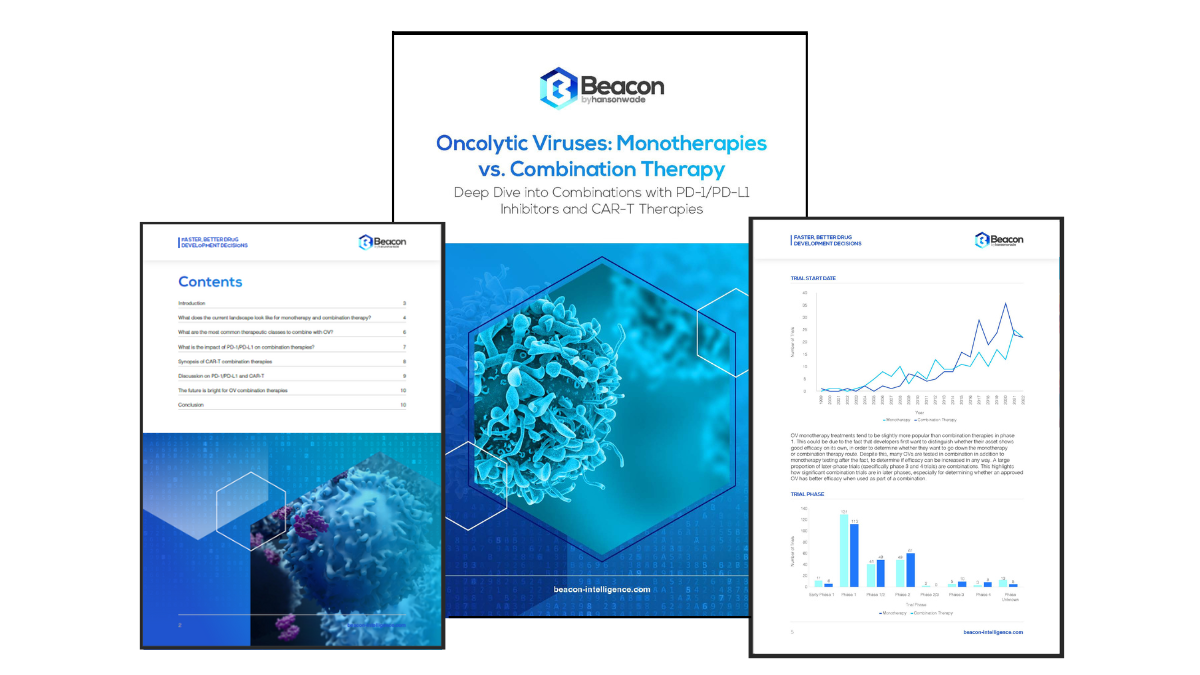 Find out more
Beacon is the essential decision-support tool for developers of complex therapeutics. Our market-defining, proprietary ontologies, combined with the most accurate and comprehensive life sciences data, provide our customers with unparalleled visibility of the drug and trial landscape.
With Beacon, you can make drug development decisions with confidence. This is why 23 of the world's top 25 drug developers trust us.