Therapeutic Class Distribution of Cancer Vaccines
There are currently 915+ cancer vaccine assets in development. Cellular, peptide, nucleic acid-based and viral vaccines comprise 86% of the total cancer vaccine landscape. The remaining 14% (grouped as 'Other Vaccine Class') is made up of assets with an unspecified vaccine class (6%), protein vaccines (5%), bacterial vaccines (3%) and yeast vaccines (<1%).
Drug Status of Cancer Vaccines
The majority of cancer vaccines on Beacon are currently active; 60% of assets have entered clinical trials, and just under a quarter are in preclinical development.
The space has seen eight approvals – half of which are prophylactic viral vaccines targeting HPV associated cancers, most noticeably Gardasil, Gardasil 9 and Cervarix which have received FDA and EMA approval.
Key Learnings
The cancer vaccine landscape is currently dominated by cellular, peptide, nucleic acid-based and viral vaccines. The cellular vaccine class largely comprises dendritic cell vaccines due to the established nature of the field. Within nucleic acid-based vaccines, the space has currently shifted towards DNA vaccines, although this paradigm is likely to change given the recent successes of SARS-CoV-2 mRNA vaccines.
Half of approved assets are prophylactic viral vaccines for HPV associated cancer, with other vaccines classes gaining approvals but to a more limited extent.
Most cancer vaccines in the clinic are in phase 1 or 2 trials, although the large proportion of completed and active trials suggest this is a space that will continue to grow.
Find out more
This insight and data is part of the subscription to Beacon Cancer Vaccine.

Speak with our Team
Our dedicated Sales and Research teams can help you with questions by showing you how this insight and data is collated on Beacon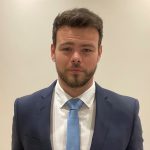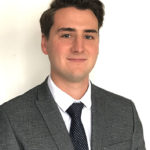 About Beacon Targeted Therapies
We are a clinical trial and pipeline database solution, designed in partnership with pharmaceutical professionals. We track targeted therapies to provide accurate, in-depth and real-time information in the rapidly evolving landscape of drug development.
Learn more about how our clinical trials and drug database solutions can be tailored to your research requirements