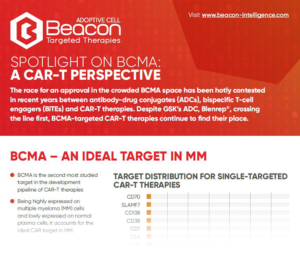 Growth In BCMA-targeted CAR-T trials
Observing the ongoing activity, the number of corporations implicated in the development of BCMA-targeted CAR-T therapies is higher compared to non-corporate developers, while this trend flips when looking at the sponsor type for trials.
Next-generation BCMA-targeted CAR-T
Highlighted approaches include the incorporation of a PI3K inhibitor for enriched T-cell memory phenotype and the use of the nonviral piggyBac transposon system for the gene delivery.
Key Learnings
The recent Priority Review granted for idecabtagene vicleucel by the FDA has paved the way for it to become the first approved anti- BCMA CAR-T therapy for the critical unmet need of R/R MM treatment.
Whilst the majority of BCMA-targeted therapies are being developed by corporations, most clinical trials are sponsored by non-corporate organizations and are in the early phases of clinical development.
Next generation BCMA CAR-T approaches are being developed with the aim of improving efficacy and safety profiles. However, it is yet to be seen, whether any one of them will manage to hit the milestone of a durable response in MM.
Find out more
This insight and data is part of the subscription to Beacon Adoptive Cell.

Speak with our Team
Our dedicated Sales and Research teams can help you with questions by showing you how this insight and data is collated on Beacon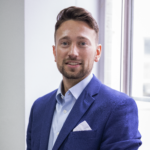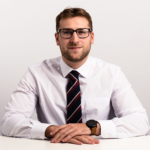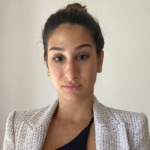 About Beacon Targeted Therapies
We are a clinical trial and pipeline database solution, designed in partnership with pharmaceutical professionals. We track targeted therapies to provide accurate, in-depth and real-time information in the rapidly evolving landscape of drug development.
Learn more about how our clinical trials and drug database solutions can be tailored to your research requirements