September 20-22, 2022 | Boston, MA
The newly re-branded 13th World Multispecifics Summit returns this September as the only end-to-end meeting committed solely to advancing the development of bi- & multi-specific therapeutics.
This world-renowned forum will deliver a greater scope and penetration of innovative technical content than ever before. This year's re-imagined agenda will cover unique target discovery, mechanistic diversity and translational science as well as novel formats, product design and manufacturability challenges faced in the bispecific field.
Whatever your role or interest, you will leave the meeting with concrete methods to employ in your strategy and pipeline to convert the promise of bi- and multi-specific therapeutics into a reality for patients.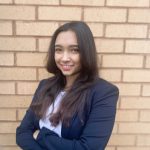 Beacon's own Shailee Patel, Research Analyst for the Beacon Bispecific module solution, will be opening day one of this global event by giving an enthralling lecture on The Landscape of Bi/Multispecifics and setting the scene for the rest of the expertly crafted agenda – download the full event guide here. You will get the chance to meet the Beacon Bispecific team, see live demonstrations and ask questions about how Beacon Bispecific can give you the confidence to make faster and better decisions.
Register today to join us in Boston this September.
To learn more about how Beacon's Bispecific module solution can help you and your team click here.